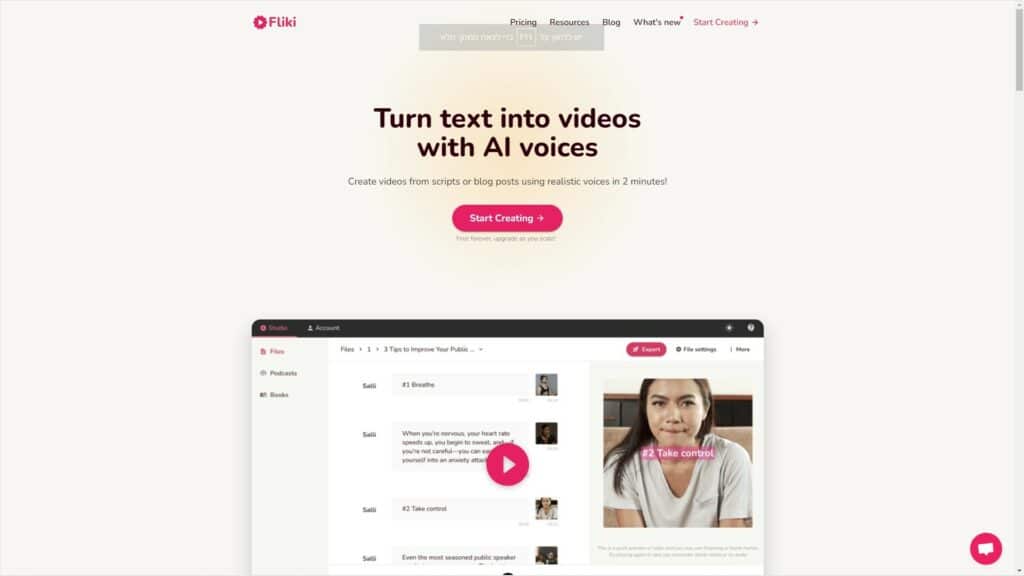 Create stunning videos from scripts in 2 mins with realistic Text to Speech voices & stock media library. Trusted by 30,000+ content creators, including Google, Meta, Bytedance & Upwork. Our easy-to-use tools help you engage your audience & stand out.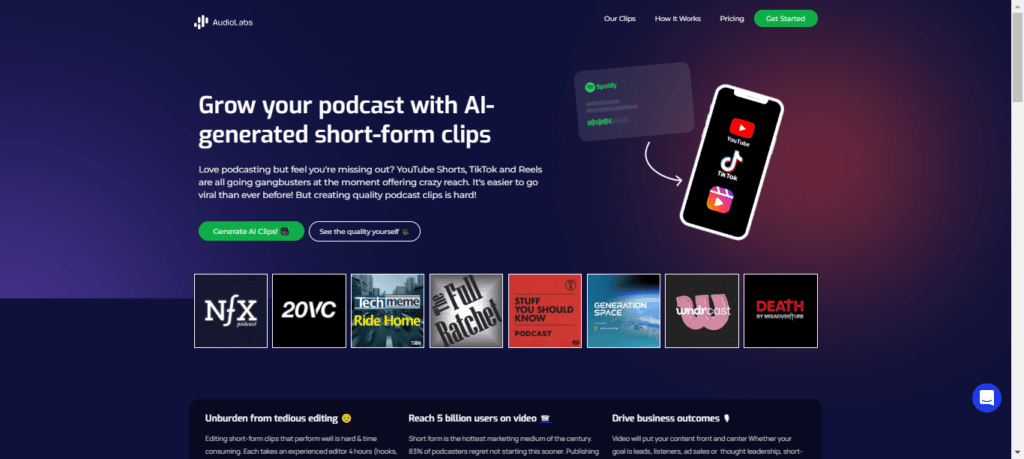 Transform your podcast into short-form videos for TikTok, YouTube Shorts, and Reels to reach new listeners, drive business outcomes, increase visibility, and build relationships with potential customers. 🎙️
Transform your content team into unstoppable creators with automated transcription, editing, repurposing, branding & more – all in one place. Quickly & easily create large quantities of video content, saving time & money, and producing engaging videos that reach a wider audience.